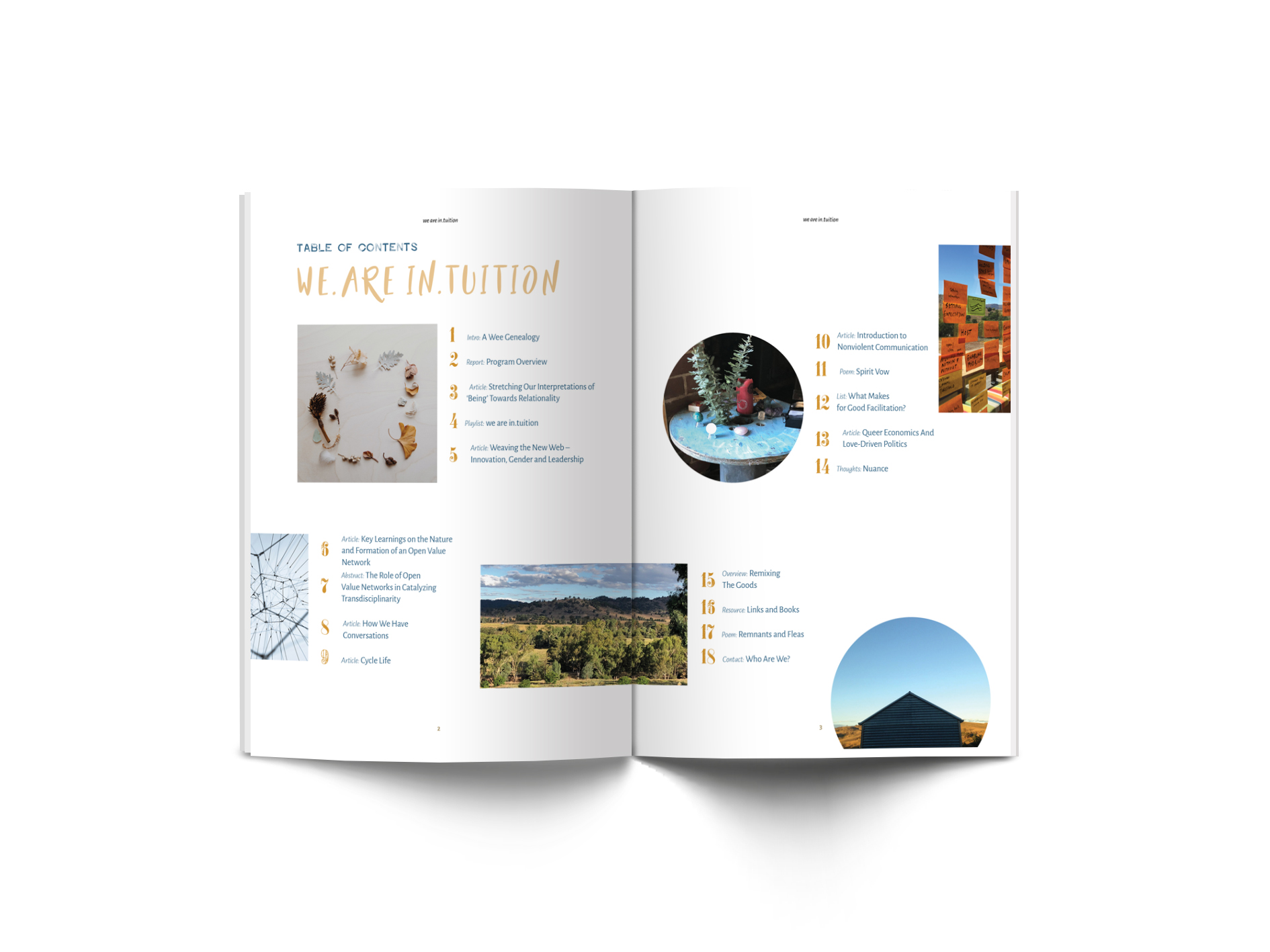 A project I've been working on is called We Are In.Tuition.
We Are In.Tuition is a creative residency, dojo, retreat, open value network and fieldbook. It's the result of 15 months of dojos / gatherings jamming on a loosely defined field of shared practice: intuition and mutual care in leadership, innovation and the future of work.
In February this year, we spent a weekend at Cowra's The Corridor Project, a rural Australian Woolshed to explore the question- what does it mean to be intuitive, trusting in flow, emergence and embodied wisdom when living in patriarchal structures?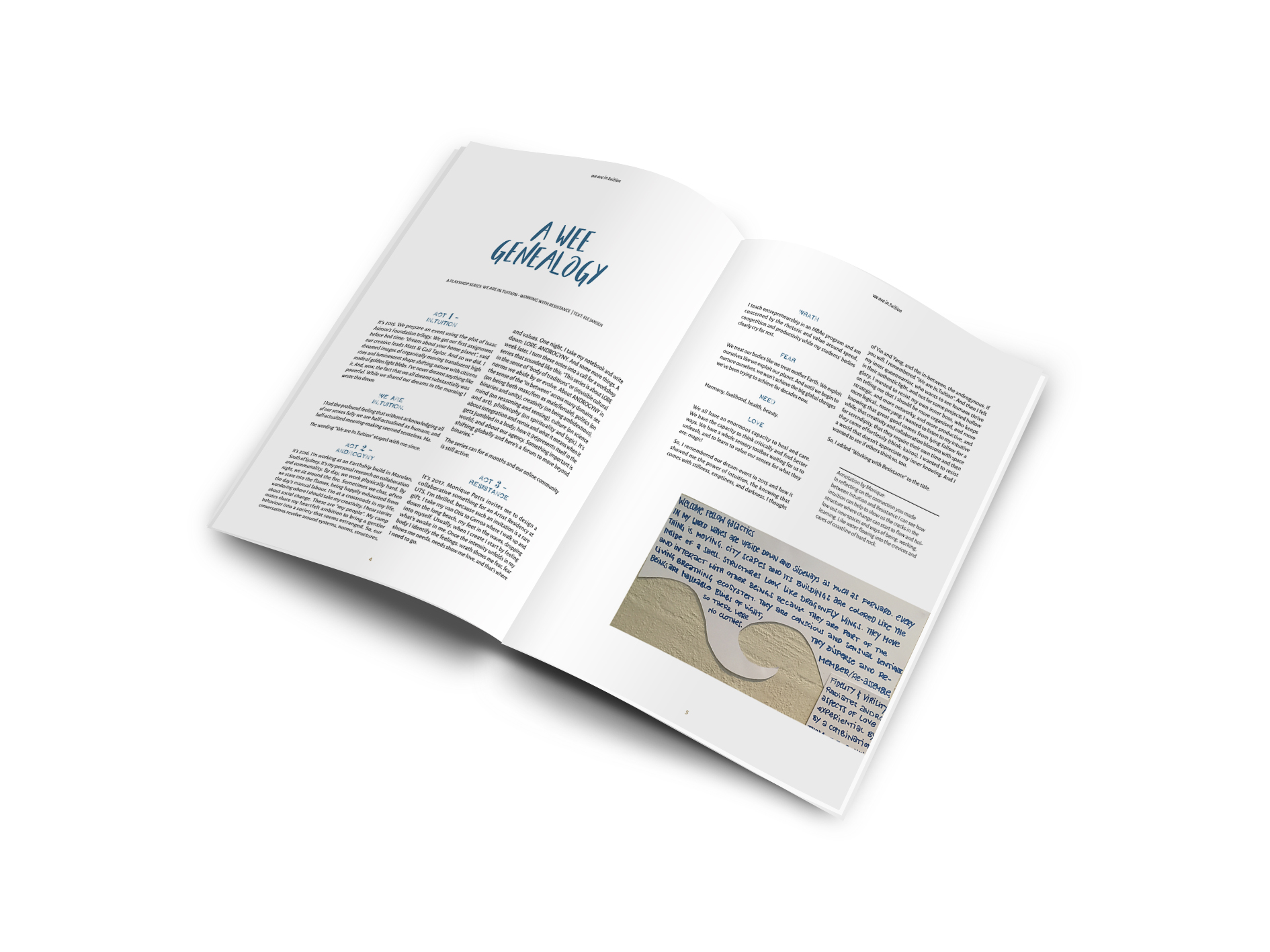 We have since, created an Open Value Network (OVN) to practice and support new and ancient ways of being and livelihood. We are a group of fringe dwelling academics and creative practitioners.
When I designed the playshop series I pulled out a big sheet of paper and wrote down all the methods, exercises, ideas and practices that had inspired me recently. As a result, our workshop became a bootlegged remix of all kinds of ways of working, and I thought it's useful to list them here:
Coyote Pedagogy – Jon Young's 8 Shields

Emergence Pedagogy

The Art of Hosting

Possibility Management

Non-Violent Communication – Marshall Rosenberg

Dragon Dreaming

Value Polarities – Daniel Barcay

Social Presencing Theatre – Otto Scharmer

Theory U – Otto Scharmer

Open Space Technology

Co-Design

Co-Ethnography

Collective Impact

Open Value Network

Dojo Principles

Deep Ecology – Joanna Macy, Arne Naess

Positionality – Rebecca Freeth

Serendipity Management – Inkinen Jaako

Taboos and Authority – Arnold Mindel

Hidden Commitments / Immunity to Change –

Robert

Kegan and Lisa Lahey

Epic Storytelling and Hero's Journey

Aboriginal Lore

Political Literacy

Zen

Conversational Intelligence

Satsang

Coaching

Magic and Shamanism
While I was wondering whether this wild mix would make for a confusing retreat, it turned out to be just fabulous. Everyone said that we learned and did "sooo much, but it didn't feel that way".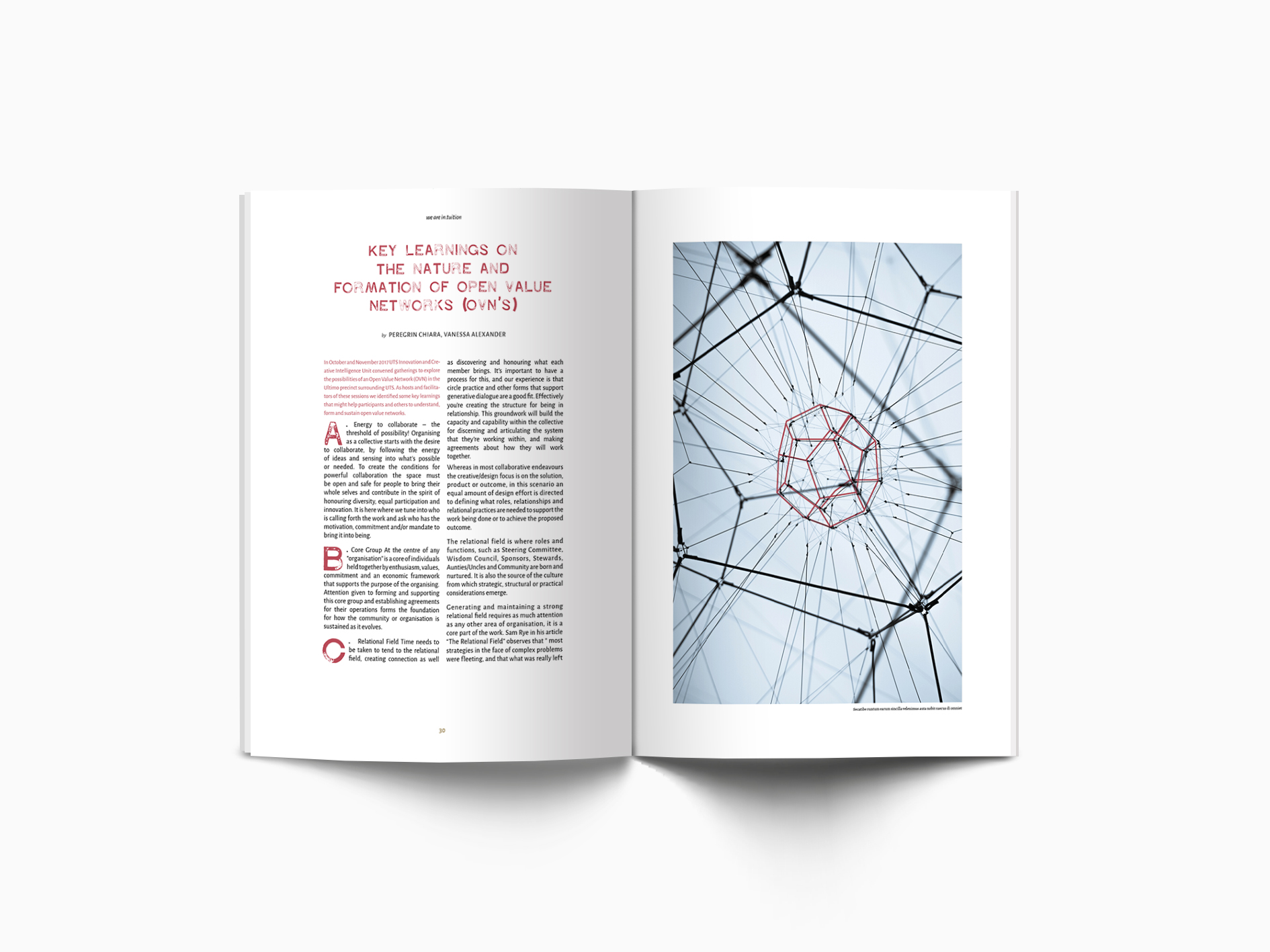 A year into the project, we're now raising money to help design and print a fieldbook we made as a result of our explorations in Cowra earlier this year. We're inviting you to pre-purchase a fieldbook through our crowdfunding campaign. We have also pulled together range of "rewards" to suit a variety of tastes and budgets as a way to say thank you for your kind donation.
This think-and-do' fieldbook will be produced under Creative Commons licence, to be shared and remixed by anyone!
Please support us here on StartSomeGood