Ishan Markandeya came over to Sydney and we co-designed a special Futurescouts session for the course I teach for a group of MBAe Business Students at UTS. We flipped Monopoly and asked our students to hack the game further, to prototype resilient business for a time of transition, to experience the commons, to create economic fictions.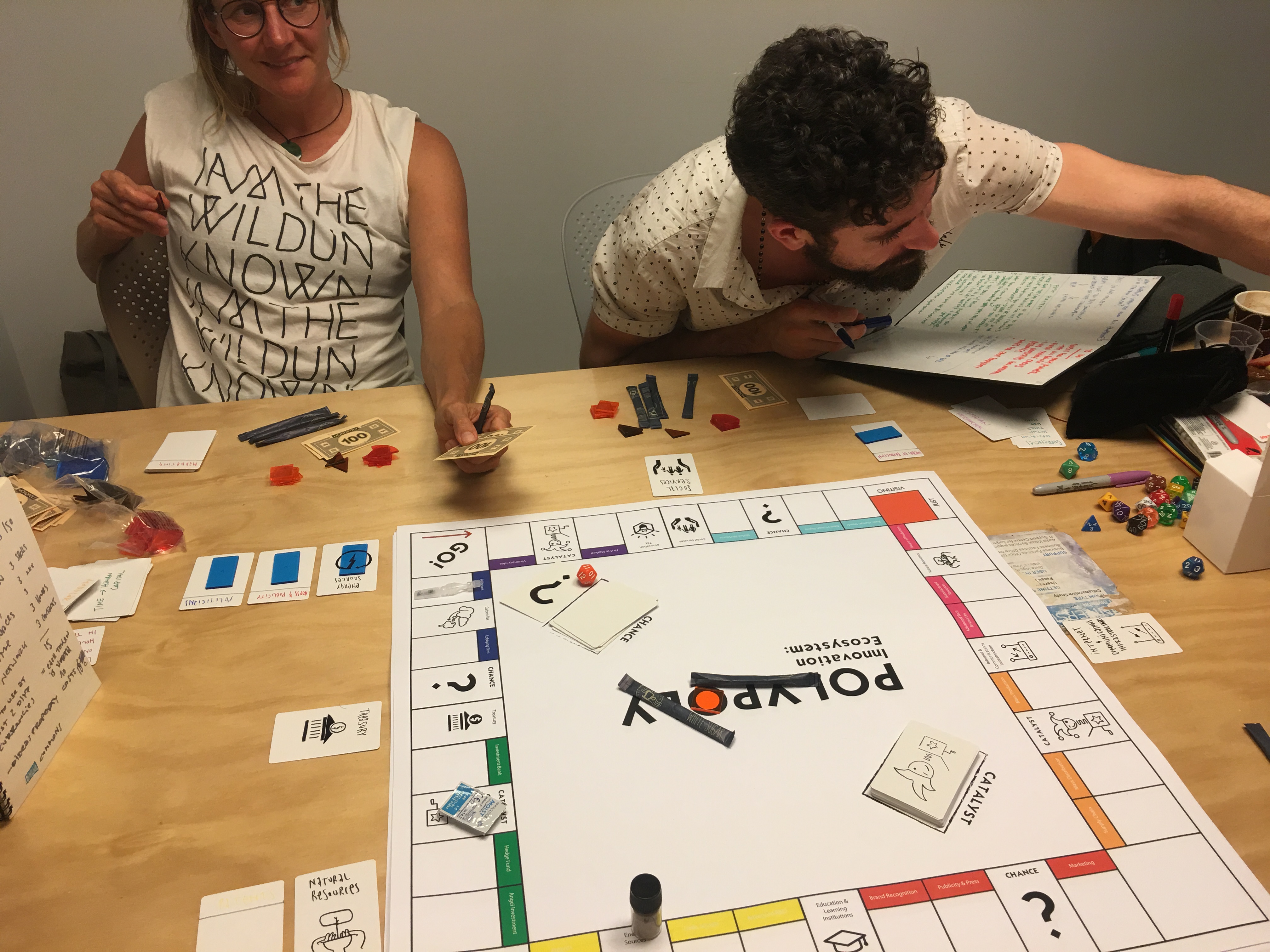 Group size: 3 – 6 pax
Playtime: 1-4h
What:
We hacked Monopoly to offer a collaborative game that educates about commons-based business modelling.
How:
The game is played like monopoly, but we changed the properties to ones that are systemically related to the intersection of economics and politics. The community chest contains cards on resiliency and chance cards pose challenges to growth and profit maximisation. There are five currencies, for example, reputation, time, and natural resources. The game is designed to be hacked further by its players, so that new rules  emerge by way of storytelling. The game win is when all properties belong to the commons and the players begin regenerating spaceship earth.
This prototype is an ongoing collaboration with FutureScouts.