Play this game with a group as an icebreaker or as an energizer to make people talk casually and intimately to learn something about themselves and their peers.
G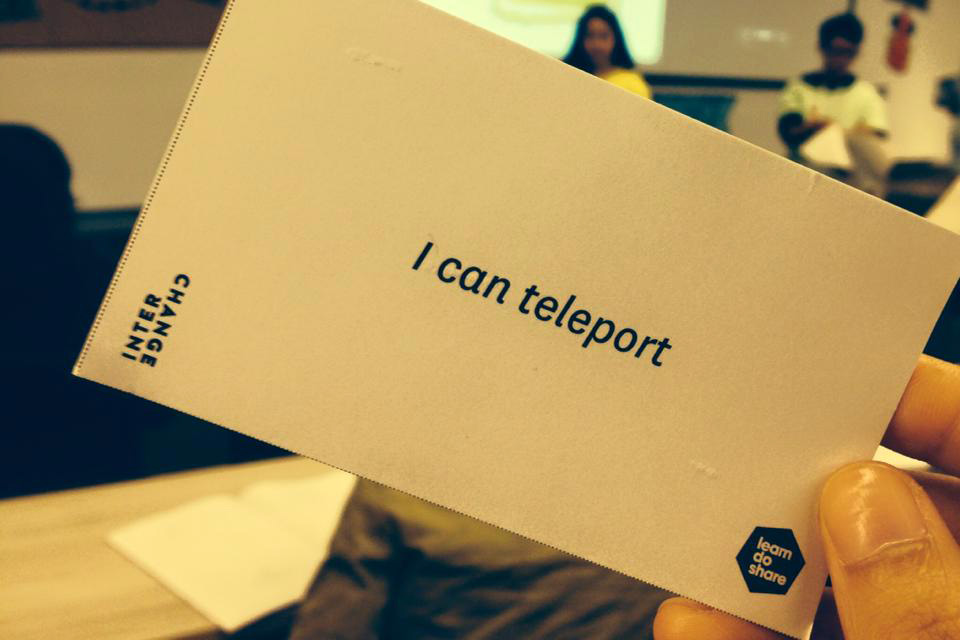 roup size: minimum 10 pax
Playtime: 5 Min intro, played across breaks, 10 min framing, ideally leads into a self-inquiry game (ask us)
What:
The game objective is to give insight into our life journey and empower confidence in our personal capacity and creativity. Learn to be vulnerable and experience others' openness.
How:
Hand out  one card pp during a break and ask people to swap until they have their favourite. Back in the group ask who is ultimately happy with their card. Usually, a few are, but most are not. It's an analogy to life. You cultivate talents and skills, but more often than not lose them to market demands. By retrieving our superpowers we can adjust our path as we go, contributing our best to the world.
Played at: University of Technology Sydney, SW/TCH Festival Sydney, re:publica Berlin, This is Not Art Newcastle, Parsons New School of Design NYC, OUI Share Paris